The members of the South West Regional Inshore Fisheries Forum are:
Edward  Moore – Chair, West Kerry Fishing Representative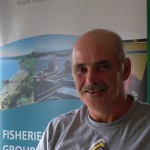 Sector: Fisheries
Edward is a native of Dingle, Co. Kerry and Owner Skipper of the MFV Misty Dawn T539.  He has been fishing for the last 35 years having started his career on the family's fishing vessels MFV Bridget T29 and MFV Purple Harvest before buying his first vessel MFV Noreen Bawn WT105 in 1986.  He fishes a range of inshore species including: potting for brown crab, lobster, and spider crab; dredging for scallop; gillnetting, trammel netting and tangle netting for crayfish.
He has been actively representing the interests of inshore fishermen locally and nationally through his role as a founding member of Comharchumainn Gleamaigh Chorca Dhuibhne and the Chumainn Gleamaigh Chorca Dhuibhne since 2008.  He was also previously a member of the Crab Species Advisory Group.
Kevin O'Donovan – Vice Chair, Cork Fishing Representative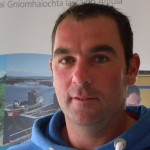 Sector: Fisheries
Kevin is a native of Ring, Co. Cork and is the Skipper owner of MFV  Carol-Anne S442 P .  He has a long career fishing lobster, Shrimp, velvet crab, spider crab, and crayfish.
He is a member of West Cork Lobster Association and was nominated by this group which is actively involved in lobster conservation through its active role in the national V-notching programme.
Joe O'Shea – Fishing Representative South West Kerry
Sector: Fisheries
Joe is a native of Caherciveen and has over 50 years fishing experience having started fishing in the 1960's after which he obtained his Skippers ticket following training in Haulbowline and Galway. He built his first vessel MFV Pato's Wish T185 built in the early 1970's in Baltimore Boatyard. Trawling, netting, potting, hook and lines were among the fishing methods he used. He also fished salmon. He downsized to the MFV Grainne Marie fishing and netting for a mixture of whitefish and crayfish. Currently he fishes the MFV Uncle Batt T23 out of Caherciveen, potting for shrimp and lobster mainly, and pollack with hook and lines. He occasionally still fishes herring and hake to help other crews. 
He has been an active fishing advocate for all of his fishing career starting with Iveragh Fisherman's Co-op and progressing to the IFPO. A founding member of both the IFO and the IFPO, Joe served on the boards to both organisations however he has resigned from the board of the IFPO as his activity is now exclusively inshore. He is a active member of the Iveragh Fisherman's Co-op and of the National Inshore Fishermen's Association representing the former on the SW Fisheries Local Action Group. He has extensive experience of representing various sectors and is strongly supported in representing the view of inshore through his mandate from Iveragh Fishermen's Co-op and NIFA. As a member of both groups Joe has the practical support of the respective secretaries both in terms of disseminating information to and obtaining a mandate from the members in South Kerry.
Oscar Daly –  Cork Island Communities Representative
Sector: Island Community
Oscar is a native of Bere Island, Co. Cork and lives there with his partner Jenny and their family.  In addition to being a community representative put forward by the West Cork Islands Community Council he has fished extensively all around the coast, fishing with the Castletownbere fleet for the last 15 years on a range of vessels including trawling, seine fishing and pair trawling. He now skippers the family's inshore vessel MFV Isla Anne S 509 off Bere Island fishing for shrimp, prawns, crab and scallops. He is a community activist on Bere Island and has experience of lobbying on Island issues including fishing.
Seamus O'Grady – North Kerry Fishing Representative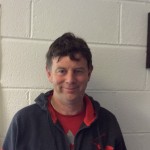 Sector: Fisheries
Seamus is a native of Fahamore, Castlegregory, Co. Kerry and is the owner of MFV JBC.  He has a long career fishing lobster, spider crab, crayfish and salmon.
He is a member of Northwest Kerry Shellfish Co-operative and a member of Tralee Oyster Fishery Society.  Seamus was nominated as their representative to SW Fisheries Local Action group where he has participated actively.
Richard Murphy – Cork Fishing Representative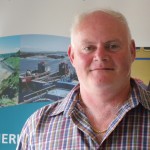 Sector: Fisheries
Richard is based in Castletownbere, Co. Cork. He has had a 35 year career in the seafood industry with very strong ties to the inshore sector.  He is the owner of the MFV Ryan Dean S266 and MFV The Three Brothers S390 while he is co-owner of the MFV Celtic Dawn I C315.  He is also a founder member of Shellfish De La Mer.  He has extensive experience through involvement with Beara Inshore Fishermen's Association, industry collaborations on the BIM SW Brown Tagging & Data Collection Project and the Bantry Bay Pot Fishery for prawn in addition to submission on various consultations including those on Garnish Inshore mackerel gillnet fishery, Inshore Area VII BSA crab fishery, shrimp and lobster.
Dolf D'hondt – Environmental Representative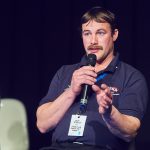 Sector: Environment 
Dolf lives in Bantry. He is a coordinator with Coastwatch for the Autumn surveys. He works with Coomhola Salmon Trust. In May 2017 Dolf became involved with the Bantry Bay – Protect Our Native Kelp Forests campaign which is a community led organisation set up to stop the proposed plan to extract native wild kelp from 2000 acres in Bantry Bay using an experimental suction method. This campaign received huge Inshore Fishermen support.
As a diver Dolf has done studies on marine aquatic life such as seagrass beds (Zostera) and maerl beds. Dolf is an active member of the Bantry Inshore Search and Rescue Association (Bantry Lifeboat).
Sector:  South Kerry Cork pending
Sector: Marine Tourism/ Leisure Pending
Sector:  Aquaculture pending