The twelve members of the National Inshore Fisheries Forum are:
 Eamon Dixon – NIFF Chair,  North West RIFF Representative
Sector: Fisheries
Eamon is a native of Belmullet Co. Mayo and is the Owner-Skipper of the MFV Padro Pio, G117 operating from Ballyglass, Co. Mayo. He has been involved in fishing for over 20 years and he fishes for a range of inshore species including brown crab and lobster and line caught mackerel and pollock. Eamon is a founder member and present secretary of Cumann Iascairi Chos Costa Iorrais. He represents the inshore fisheries sector on the SFPA Shellfish Consultative Committee and he is also on the board of Responsible Irish Fish. He has been a long time campaigner on fishing related  issues both nationally and locally.
John Menarry –  NIFF Vice Chair, North RIFF Representative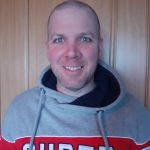 Sector: Fisheries
John has been fishing for 25+ years beginning his career fishing for salmon and then moving to offshore trawling. After completing his skippers ticket he started fishing inshore purchasing his own boat in 2007 and by 2009 was fishing full-time. He fishes for lobster, crab and shrimp and nets for pollack, turbot and crayfish. He possesses a good knowledge of legislation on all relevant marine issues both inshore and the wider marine sector through his work with NIFA/NIFO, local marine publications (Skipper and Marine Times) and is on mailing lists for marine spatial planning etc. John feels he is kept well informed of the issues and obstacles facing inshore fishers.
William Walker – North West RIFF Representative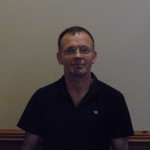 Sector: Fisheries
Representing Erris Fishermen
William owns the fishing vessel "Heather Berry", SO628. The main fisheries he is involved in are gillnetting for whitefish, tangle netting, line fishing for mackerel/pollock, dredging  for scallop and native oyster. William is from a large fishing family in Erris. He is the head of the Erris Lobster Conservation and Restocking Association and is a seasoned campaigner on all inshore fisheries issues.
Bernard Whelan – West RIFF Representative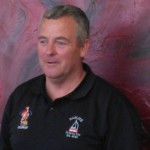 Sector: Fisheries
Bernard is a native of Clifden, Co. Galway and is involved in bivalve fishing. He is also involved in the management of various clam fisheries and is keen to see structures set up for the management of bivalve fisheries.
Luke Aston – West RIFF Representative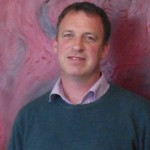 Sector: Marine Tourism and Leisure – Charter boats
Luke is the nominee of the Irish Charter Skippers Association and operates the charter boat "Clare Dragoon" from Carrigaholt, Co. Clare. He is a former fishermen who owned the gillnetter MFV "White Bank".
Gary Kennedy – North RIFF Representative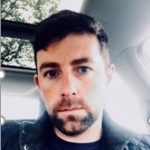 Sector: Fisheries
Gary has been fishing for 28 years, fishing for salmon, lobster, herring, sprat and shrimp. As well as fishing he has worked on a mussel farm and was general manager on a fish farm from 1999-2001. He now fishes full time and has built his own boats to suit the fishing methods associated to the inshore conditions in his area. He is a member of the Inver Traditional Inshore Fishermen's Association and has good knowledge of legislation on all inshore related issues, NW herring etc. He keeps up to date through relevant internet forums and industry papers and know the challenges of fishing first hand.  
Edward  Moore – South West RIFF Representative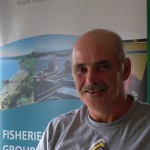 Sector: Fisheries
Edward is a native of Dingle, Co. Kerry and Owner Skipper of the MFV Misty Dawn T539.  He has been fishing for the last 35 years having started his career on the family's fishing vessels MFV Bridget T29 and MFV Purple Harvest before buying his first vessel MFV Noreen Bawn WT105 in 1986.  He fishes a range of inshore species including: potting for brown crab, lobster, and spider crab; dredging for scallop; gillnetting, trammel netting and tangle netting for crayfish.
He has been actively representing the interests of inshore fishermen locally and nationally through his role as a founding member of Comharchumainn Gleamaigh Chorca Dhuibhne when it existed and the Chumainn Gleamaigh Chorca Dhuibhne since 2008.  He was also previously a member of the Crab Species Advisory Group.
He was appointed as a representative of the inshore sector to the Working Group on Safety Training and Employment in the Irish Fishing Industry by Minister Coveney.
Kevin O'Donovan – South West RIFF Representative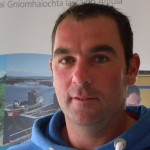 Sector: Fisheries 
Kevin is a native of Ring, Co. Cork and is the Skipper owner of MFV Carol-Anne S442 P. He as a long career fishing lobster, Shrimp, velvet crab, spider crab, and crayfish.
He is a member of the West Cork Lobster Association and was nominated by this group which is actively involved in lobster conservation through its active role in the national V-notching programme. 
Liz Goff – South East RIFF Representative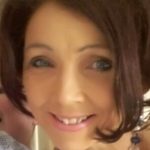 Sector: Fisheries
Liz is originally a native of Co Carlow married and living in Co Wexford for over 25 years. Married to Paul Goff a whelk fisherman who is skipper-owner of MFV Curlew WD 197 and MVF Our Claire WD 236.  She has over 33 years' business experience in managerial and result driven business roles, 26 years of this working in the financial sector. Working with the general public both in the private sector and more recently in the public sector.  She is a highly qualified professional holding recognised qualifications in the financial and accounting sector. She has managerial experience, the ability to negotiate, has represented and achieved successful outcomes mediating on behalf of local fishers.  Negotiating and advocating on their behalf with a local authority. As a Managing Director of a fishing company and with her husband and other family members directly involved in the industry for over 35 years has first-hand knowledge and experience of seeing the everyday challenges faced by fishers and their families.  This has encouraged and motivated her to endeavour to build a better future for the industry. Give it a voice, advocate, provide a platform to build on, while protecting and growing the industry.    
Cian Daniels – South East RIFF Representative
Sector: Fisheries
 Paddy Hughes – North East RIFF Representative
Sector: Fisheries
Andrew Carney  – North East RIFF  Representative 
Sector: Fisheries 
Andrew has been a professional fisherman for the last 20 years and his family are heavily involved in the sector. Andrew is a member of the Razor Fisherman's Association and the Dundalk Cockle Local Advisory Committee.